The Bangladesh government has extended the opportunity to register for Hajj by one more week on March 16.
However, Bangladesh's quota for Hajj this year has not been fulfilled yet. Although the concerned persons are expecting, many interested will register in the last week cost to go to Hajj .
One lakh 27 thousand 198 people can go for Hajj this year from Bangladesh. Among them, 15,000 people can go to government management, the rest will go to private management.
However, those who want to go for Hajj say that the cost of Hajj has increased a lot this year, so many people have difficulty registering despite their wishes.
"This year I had planned to go to Hajj with my mother and wife. But the money that I had saved for Hajj, this time the cost was more than that. Now trying to collect the remaining money. If it is not collected, it may not be necessary to go this time.
Many other people have faced similar problems.
Hajj can be held on 27th June depending on moon sighting.
Hajj Agencies Association of Bangladesh or HUB said that till March 8, 9000 officially and 60000 privately registered people for Hajj.
How much does cost to go to Hajj ?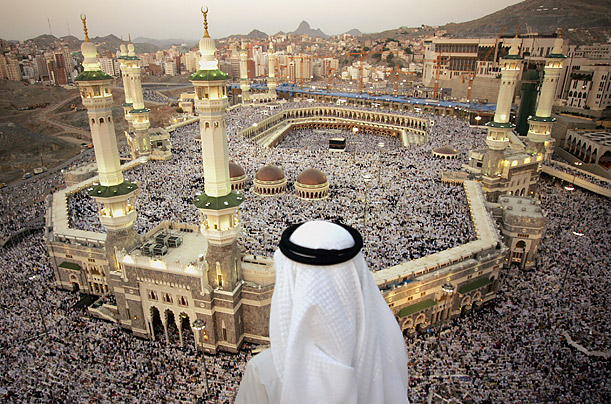 How much does cost to go to Hajj
The official Hajj package for Hajj in 2023 from Bangladesh is Tk 6 lakh 83 thousand 15. On the other hand, the private expenditure has been estimated at 6 lakh 72 thousand 618 taka.
Last year also, the official package for Hajj was estimated at 5 lakh 27 thousand 340 taka. Last year, the cost of the package without sacrifice was estimated at Tk 4 lakh 62 thousand 149.
That is, compared to last year, the cost of Hajj has increased from 1.5 lakh to 2.21 lakh.
Earlier in 2020, the price of this package was estimated at Tk 3 lakh 61 thousand 800 per person.
The calculation given by the Ministry of Religion for the cost of Hajj in 2023 shows that:
Airfare Tk 197797,
House rent in Makkah and Madinah Tk 204444.91,
Transportation cost of Jeddah, Makkah, Madinah-Muzdalifah, Al-Mashair 35162.43 Tk.
Bus Service Tk 2839,
Zamzam water 425.85 taka,
Tent, mattress, bed, sheet, pillow, blanket, food service charge of Moallem service is Tk 160630.62,
Baggage transportation to Makkah 587.67 taka,
Makkah-Madinah-Arafat-Muzdalifa-Mina-Makkah bus fare 19333.59 Taka,
Baggage transportation from Makkah-Madinah while returning home is Tk 851.67
Visa Fee 8517 Tk
The fee paid to the Saudi government for health insurance is Tk 946.81
IT card, luggage tagging, IT service etc. 800 taka
Pilgrims Welfare Fund Rs.200
Training fee is Rs.300
Food cost is 35000 rupees
Hajj Guide 15178.10 Tk
Why has the cost of Hajj increased this year?
According to government officials, this year compared to other years, the increase in the dollar price, increase in air fares, increase in expenses in Saudi Arabia has led to an increase in the Hajj package.
Additional Secretary of Hajj Department of the Ministry of Religious Affairs Md Motiul Islam told BBC Bangla that the government of Bangladesh has also been forced to increase the cost of Hajj due to the increase in the exchange rate of the dollar, the increase in air fares and the increase in various expenses including the Muallem in Saudi Arabia.
He says, "Bangladesh pilgrims want to stay in the center of Makkah-Madinah, so that the transportation is convenient. For example, in Madinah, we arrange for Hajis to stay in the Markazi area. Because of this, our costs are high.
"In many other countries, people live far away, cook and eat themselves, so their expenses are reduced. But we arrange for the Hajis to be kept very close to the center, so that they can go to the Haram Sharif for the five daily prayers. Due to these reasons, the cost also increases a little.
However, Additional Secretary Md. Motiul Islam says that compared to other years, all expenses including food, food, and accommodation have increased in Saudi Arabia this year. Airfare is also very high. Due to these reasons, the cost of Hajj package has to be increased.
"Except for the airfare, most of the other expenses are in Saudi Arabia. The cost there should be the same for other countries as it is for us," he says.
Hub Secretary General Farooq Ahmad Sardar also says, "The cost of Hajj has increased due to the increase in all costs in Saudi Arabia, the exchange rate of the dollar and the increase in air fares." We have nothing to do with the cost of Saudi Arabia. But our expenses go up because of airfare."
He says that since the flying distance from Pakistan or India to Saudi Arabia is less, the air fare is also lower. Also, Bangladesh Biman charges excessive fares during Hajj. If they charge less air fare, the cost of Hajj would also be reduced.
However, Biman Bangladesh Airlines says that the air fare has been fixed considering the overall situation and costs so that Biman will not make a profit, but it will be possible to avoid losses.
However, aviation analysts believe that the fares have been skyrocketed to give business opportunities to Biman Bangladesh and Saudia Airlines by holding Haj passengers hostage.
What is the cost of Hajj in any country?
After the lifting of various restrictions due to the infection of the coronavirus, Muslims from all over the world are once again getting the opportunity to perform Hajj. This time a total of 1 million people will perform Hajj.
However, by analyzing the cost of different countries, it has been found that the cost of Hajj has increased relatively in all countries this time.
A Muslim from Indonesia has to spend 3 thousand 300 dollars or 3 lakh 47 thousand 347 taka to go to Hajj, which is about 70 percent more than last year. The rest will be subsidized from the government's Hajj Fund Management Agency fund.
In Malaysia, families whose monthly income is less than 96 thousand taka, the cost of Hajj for those family members is estimated at 2 lakh 18 thousand 754 taka. If the monthly income is more than 2 lakh 58 thousand 600 Tk. Hajj is heavily subsidized by the government in the country. However, private Hajj packages start from Tk 9 lakh in Bangladeshi taka.
Compared to last year, the cost of Hajj in Pakistan has increased by 36.59 percent to 11 lakh 70 thousand Pakistani rupees or 4 lakh 47 thousand 618 rupees in Bangladesh.
Although applications for Hajj in India have started, the final cost calculation is yet to be announced. But in 2021, this cost was four lakh 23 thousand 571 taka in Bangladeshi currency. However, the government has informed that the cost of Hajj package will be reduced by 50 thousand taka. That is, those who will go to that country through the Hajj Committee of India, will spend less than four lakh rupees.